This post contains affiliate links, meaning, at no additional cost to you, I may earn a commission if you make a purchase after clicking through my links. Please read my disclosure for more info.
Paraffin Wax Bath: Pampering your hands and feet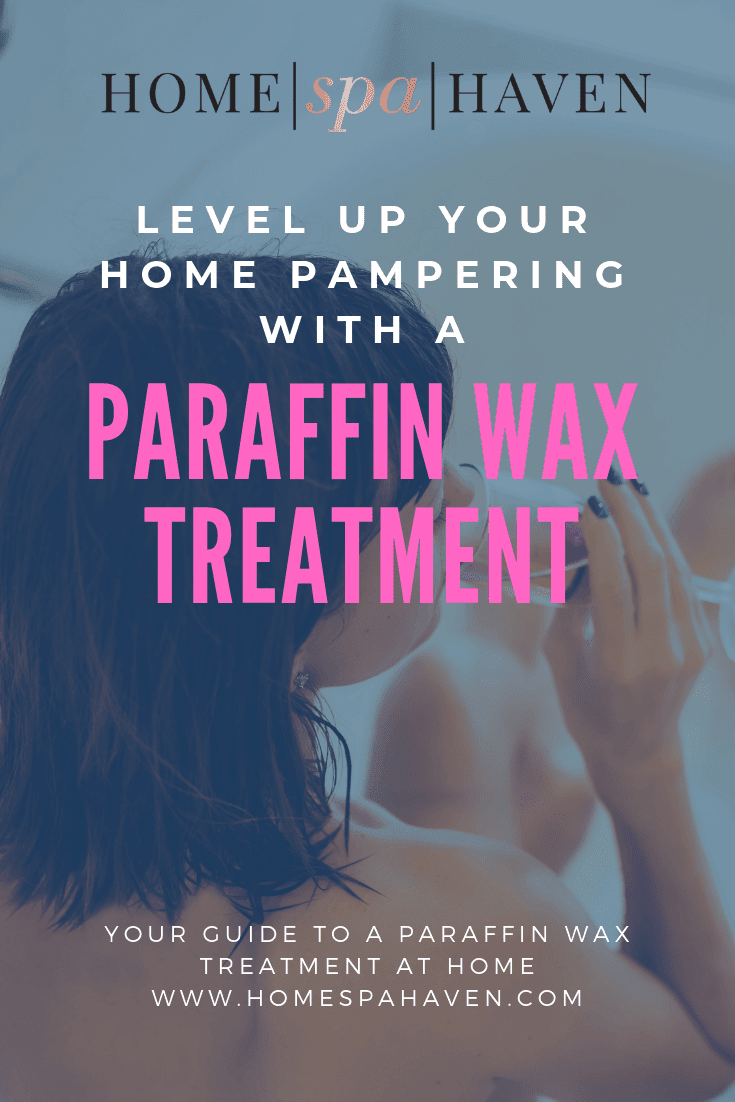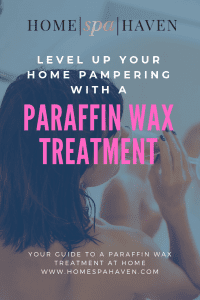 In one of your visits to your favorite salon, you may have been offered a paraffin wax bath while having your nails done.
Gone are the days where paraffin wax exists for medical purposes. Paraffin wax baths have grown so popular in beauty salons. They are not mere add-ons to nail services anymore. People now go to salons and look forward to having their own paraffin wax treatment.
If you are not familiar with the term, you may be wondering what a paraffin wax bath is and what it does. Fret no more! We will share with you what there is to know about paraffin wax baths and convince you why you need one.
What is a paraffin wax bath?
In a nutshell, a paraffin wax bath involves dipping one's hands and/or feet in hot paraffin wax. Paraffin wax is a colorless and odorless soft solid wax made from hydrocarbons. It is mainly used on hands and feet.
Initially, paraffin wax baths were used in medical treatments because of its soothing effects on muscles and joints. This is how paraffin therapy came to be. Paraffin therapy makes use of deep heat therapy or what we call thermotherapy. In this treatment, heat serves as the main instrument in getting the desired effects.
Over the years, people have explored the cosmetic benefits of paraffin wax baths. They have discovered that a wax bath works as a natural skin softener. This led to the present-day practice of having paraffin wax treatments for aesthetic purposes.
How does it work?
A paraffin wax bath is fairly simple: you bathe your hands and feet in paraffin wax. What happens after the wax bath is where the magic begins.
To start off, paraffin wax is placed in a basin or what they call a bath, and heated until it turns into liquid. Some people use pans or slow cookers but it is much more convenient to use a paraffin wax machine. There are a lot of paraffin wax machines available in the market nowadays. Some you can get at an incredibly affordable price.
You have to do the dipping a couple of times and create multiple layers of hardened wax. Once coated, you wrap your hand or feet with a plastic sleeve or mitt to trap the heat.
Unlike facial masks that you only put on your face for a certain number of minutes, with a paraffin wax treatment, the longer your hand or foot is in the wax glove, the better the results will be. Heat loosens up stiff joints, relaxes muscles, opens pores, and increases blood flow.
Once the wax glove cools down, you gently pull it off. The process is quite easy that you can even do it without the assistance of experts.
Is it safe?
Paraffin wax treatments are completely safe. Paraffin wax sold in stores or being used in clinics and salons undergo tests and trials in laboratories to ensure that they are safe and hygienic. You don't have to worry about having too many unnatural chemicals on your skin.
Also, hot paraffin wax won't really burn you. Clinicians and salon attendees who do wax treatments are knowledgeable and trained. When having do-it-yourself paraffin wax treatments at home, just make sure that you follow the instructions prepared by the item manufacturers. You just have to be cautious and mindful.
Benefits of a paraffin wax bath
A paraffin wax bath offers a lot of benefits that ranges from cosmetic to therapeutic. Even though your main purpose in getting one may either be for your health or aesthetics, you will reap all of the benefits.
Cosmetic benefits
Paraffin wax baths make hands and feet look better and feel softer to touch. That is why more and more people like to get this treatment. To begin with, paraffin wax is a natural emollient making skin more supple and soft.
Through a paraffin wax bath, pores are opened and cleansed by exfoliation or the removal of dead skin cells. This is good especially for those who are suffering from skin damage such as cracked skin in heels. It also softens callouses making you feel more confident when shaking hands with people or wearing open shoes.
In addition, you get moisturized and rejuvenated skin. With healthy and glowing skin, you will feel more confident and presentable.
Therapeutic benefits
Paraffin wax baths also serve a therapeutic purpose. Some activities can strain our hands and when paired with genetics, may lead to really bad hand pain. Getting a paraffin wax treatment will help in relieving this. People with problems such as arthritis and joint mobility issues may find relief by dipping their hands in hot paraffin wax.
This heat therapy, which we mentioned earlier, helps minimize spasms in our muscles by relaxing them. It stimulates blood flow which soothes pain and reduces inflammation.
On top of these therapeutic results, you also get better-looking skin.
Where do I get a paraffin treatment?
A lot of salons and beauty clinics offer paraffin wax baths. They usually offer this to customers who are getting their nails done. Some wax treaments come free with your mani-pedi session.
Because of its popularity, the treatment has become quite affordable. In fact, you can get a paraffin wax bath without breaking the bank.
If you do not have the time to visit your nearest salon, you can always have your paraffin wax bath at home.
Paraffin wax treatment at home
Because of technology, there are a lot of treatments that you can do yourself at the convenience of your own home. A paraffin wax bath is one of them.
Working individuals, students, or people who are always on the go and have barely enough time to make it to a salon can easily buy paraffin wax machines because they are readily available almost anywhere–in stores or even online! You can order one with just one click of a button. You may want to check out our suggested paraffin wax machines here.
Like we said, a paraffin wax bath is fairly easy to do. You can have a treatment with help from your friend or family member, or you can do it alone. Just take extra precautionary measures.
You also don't have to worry about spending more because a paraffin wax machine usually lasts long for as long as you handle it with care.
Final word
It is good to take care of your hands and feet every once in a while. It is even better when you get both cosmetic and therapeutic benefits while you're doing so.
A paraffin wax bath is a relatively easy and simple treatment to pamper your hands and feet. You can get one in almost any salon or get a machine and do the treatment on your own.
When it comes to paraffin wax baths, always remember that the longer, the better. The longer you feel the soothing warmth of the wax treatment, the better your results will be.