This post contains affiliate links, meaning, at no additional cost to you, I may earn a commission if you make a purchase after clicking through my links. Please read my disclosure for more info.
What is the best serum for derma roller use?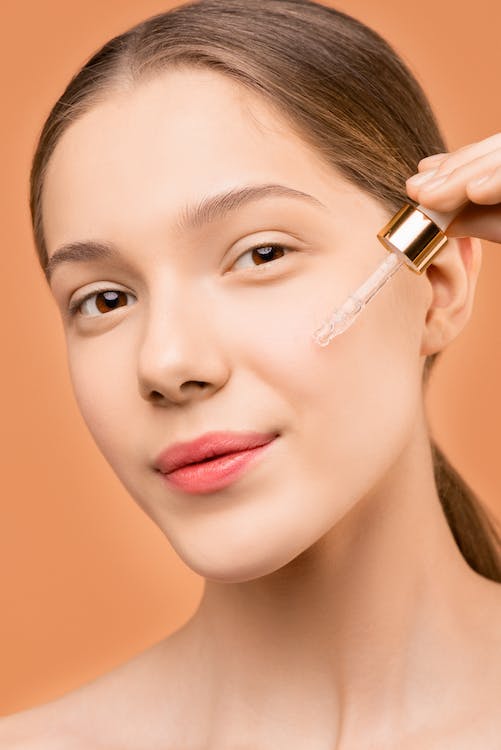 Derma rollers are skin care's gift to mankind but to make the most of this device, you need to have the best serum for derma roller use.
If you're a beauty enthusiast, you would know that derma rollers are one of the hottest items in the beauty world. Beauty connoisseurs and celebrities swear by this magic device. After all, it works wonders and gives you the beautiful complexion everyone aspires to have.
The thing is, your derma roller is only half of the equation. For you to achieve the best results, you need to have its equally powerful partner: a serum.
With all the different brands and products in the market, finding the best serum for derma roller use might end up being a daunting task. Worry no more! This article will give you a lowdown on the derma roller and serum tandem, and help you pick the perfect serum for you.
What is a microneedle skin derma roller or derma needling?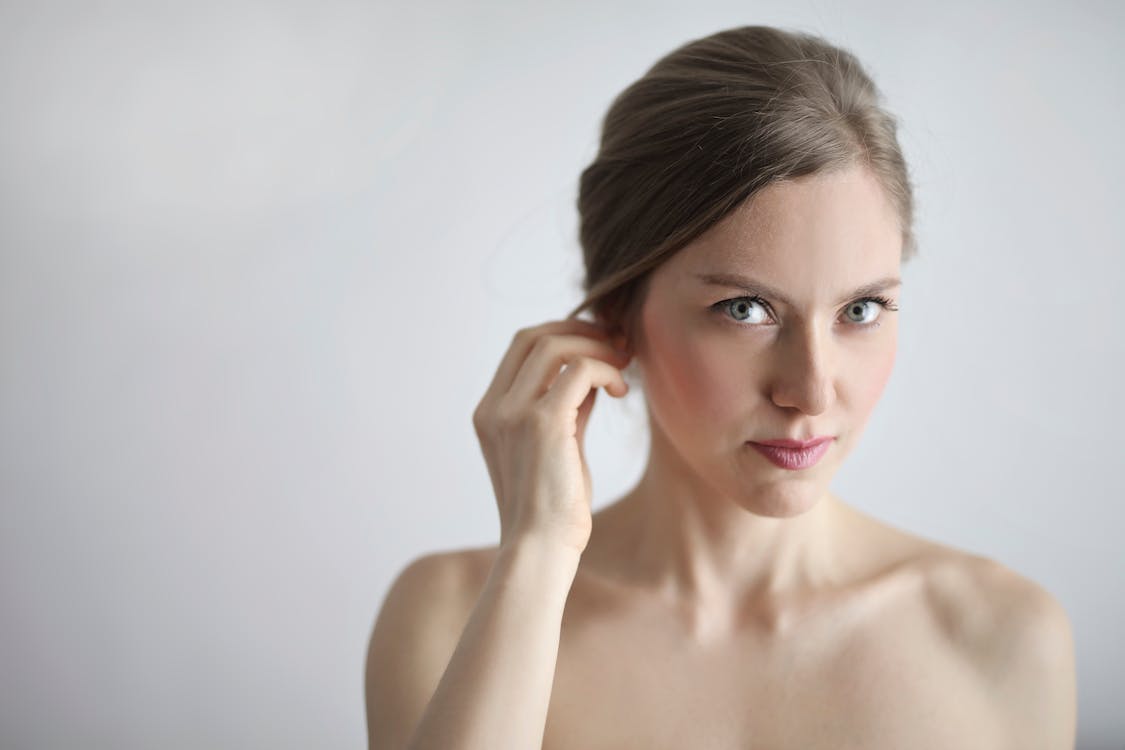 Before we get into the nitty gritty of the best serum for derma roller use, let's have a quick discussion on derma needling. It's vital to know these things to have a full grasp of this beauty procedure so you can make the most out of it.
In case you're new to this concept, derma needling is a cosmetic practice that involves gently prickling the skin with tiny needles to stimulate regeneration. It goes by different names such as microneedling, dermarolling, and collagen induction therapy.
To be able to do this, you need a microneedle skin derma roller. This is a device covered in tiny spikes used to make microscopic wounds. You simply roll the device on the surface of your skin and watch it make magic.
Dermarolling takes effect by using the needles to boost production of the two most important elements in skin care – collagen and elastin.
Collagen is the most abundant protein in the body and puts together connective tissues such as bones, tendons, muscles, and of course, skin. Elastin, on the other hand, is a protein that ensures tissues in the body return to their respective shape after being subject to stress such as stretching.
These two work together in bringing youthful and glowing skin.
The sad reality though, is that production of these proteins decreases by a percent every year after you reach your twenties. You have aging to thank for that.
Luckily for you, you can fight the signs of skin aging with the use of your derma roller and serum. The results will astound you. You will see less wrinkles, fine lines, and stretch marks, healing acne scars, improved skin coloration, better skin elasticity, and of course, an overall youthful glow.
What products can you use with a derma roller?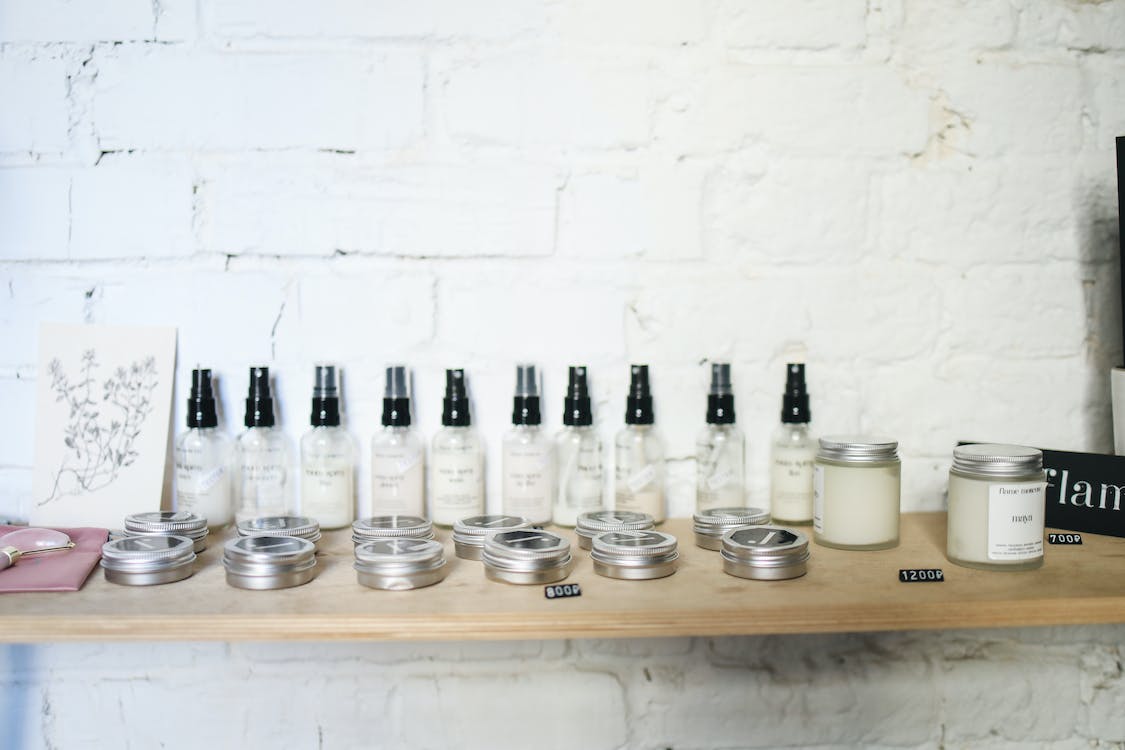 Not all products go well with your derma roller. There are certain products that boost its effectiveness while others may be harmful to your skin. It's important that you take note of what these are.
Before using your derma roller, you should prepare your skin. It is highly recommended that you use it at night before you head to bed. Ensure your skin is clean and free from all the impurities gathered during the day such as dust, dirt, and makeup residue. Your derma roller needs a clean canvas to work on.
A gentle cleanser helps clean your pores before you do your dermaroll. You can also double cleanse and use a toner if you like, but see to it that the products you use are gentle and soft to your skin. Using heavy alcohol-based products may cause irritation and you definitely would not want that before you use your derma roller.
Do you have low pain tolerance? You should consider putting on numbing cream before dermarolling. Among the numbing creams available, a popular choice is a combination of benzocaine, lidocaine, and tetracaine or simply BLT. Some keep their numbing cream on while derma needling while others remove it. Consult your dermatologist to be sure.
After using your derma roller, you can use products with hyaluronic acid, vitamin C, aloe vera, coconut oil and retinol. Of course, don't forget to end your session with the best serum for derma roller use.
For products to avoid, stay away from ones that increase your skin's sensitivity. Don't use products with ingredients such as benzoic acid, comedogenic elements, glycolic, lactic, salicylic, and trichloroacetic acids, and artificial fragrances.
Avoid exfoliating your skin right before your procedure and don't put on makeup right after. Let your skin rest before and after using your derma roller.
What serum to use after dermarolling?
After every dermarolling session, apply enough serum and massage it to your skin. Dermarolling leaves tiny holes on your skin which makes product absorption better. This is why it's important that you use serums that help you achieve your skin care goal. How do you determine this? Simply by looking at your serum's list of ingredients. Different ingredients give different results.
Hyaluronic Acid
The ultimate serum ingredient would have to be hyaluronic acid. Skin care lovers run to this ingredient because it comes with a lot of benefits. Hyaluronic acid-rich serums are great for hydration because this agent can replenish and plump your skin from the inside-out. On top of that, it has antioxidative properties and reduces fine lines and wrinkles.
Vitamin C
Vitamin C is another potent ingredient that is well-loved in the beauty world. It's considered as one of the most powerful antioxidants and helps stimulate the production of collagen. As we all know, collagen is key to youthful skin. Serums rich in this vitamin combat hyperpigmentation and skin dullness. If dark spots are bothering you, this is your solution.
You have to be cautious when using vitamin C-enriched serums, though. Vitamin C is a reactive ingredient which may be a little harsh on your skin. To avoid irritation, get in touch with your dermatologist.
Aloe Vera
One natural ingredient that is great for your skin is aloe vera. No question about its effectiveness given how it's used as an ingredient in a number of beauty products. An antioxidant, aloe vera is packed with vitamins for your skin. The best quality about this ingredient is that it soothes the skin which makes it perfect for your post derma roller session.
Which derma roller do you use with serums?
When it comes to derma rollers, you have a lot of options at hand. These at-home derma rollers come in different sizes, shapes, and brands. Which one should you use with serums? The answer: all derma rollers can be paired with serums.
However, the longer the needles of your derma rollers are, the more effective your treatment is. These fine needles may range from 0.5 mm to 2.00 mm in length. In effect, your serums will be more potent and you will notice better results when you use a derma roller with longer needles.
Just a word of caution: longer needles also mean a more painful dermarolling and microneedling procedure. Use at your own risk!
What is the best serum for derma roller use?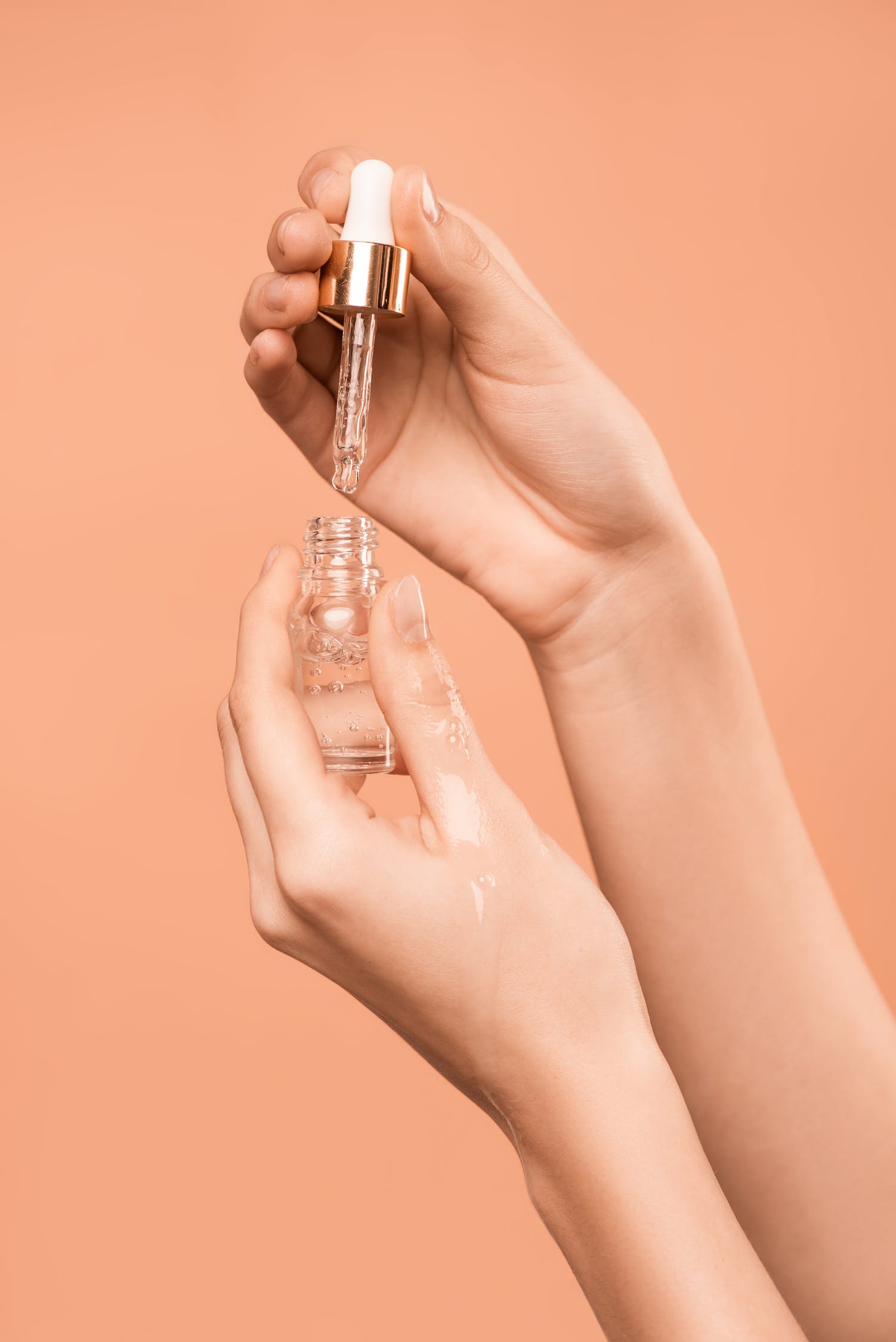 By now, we all know for a fact that serums make your dermarolling session better and more effective because it speeds up your skin's recovery and gives you a lot of skin care benefits through its ingredients.
You should be careful and meticulous in choosing the serum which you will pair with your derma roller. What you need is nothing but the best serum for derma roller use.
Not all skin types are the same and skin care goals differ from one individual to another. This is why there is no specific best serum for derma roller use. The skin care principle stands – what may be the best for you may not work well with others.
With this, how do you determine the best serum for derma roller use? Simple, use your skin as your basis! Find a serum packed with vitamins and ingredients that hydrates and nourishes your skin. In addition to that, consider the skin problems you need to address and the skin care goals you have in mind.
Suffering from dry skin? Get a hydrating serum with hyaluronic acid for the moisture you need. Have dark spots you want to correct? Your best bet is a regenerating serum packed with vitamin C.
By knowing what you need and want, you can find the best serum for derma roller use.
Where Should You Shop for Serums and Why Ulta Beauty is Our Favorite Place to Shop for Them
Serums are popular beauty products so they're not a rare gem you have to search far and wide to find. In fact, serums are readily available in different beauty specialty stores and even online markets like Amazon or Sephora.
Our personal favorite for beauty product shopping is Ulta Beauty. Ulta Beauty is a one-stop shop for all your beauty and cosmetic needs.
The great things about this beauty land is that it caters to all types of skin. Whether you have sensitive, dull, or oily skin, Ulta Beauty definitely has beauty products for you. Aside from that, the store has all the best brands that are proven and tested. It definitely has all that you need! With that, we have cultivated a list of the top 5 serums from Ulta Beauty that we love!
Here are our top 5 serums from Ulta Beauty that we love.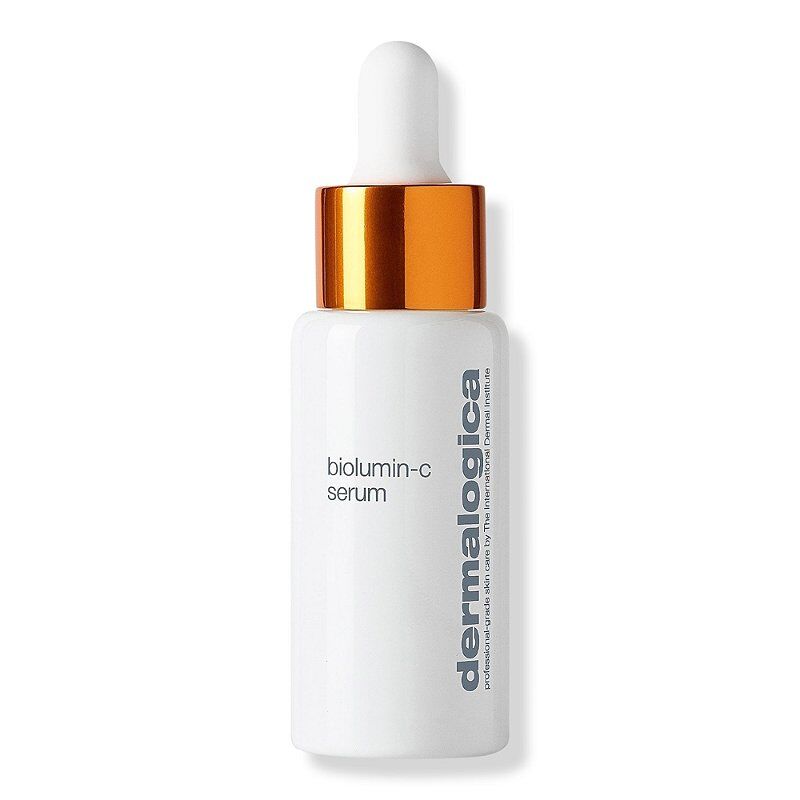 This Dermalogica serum is best for fighting the signs of skin aging. Keep that youthful glow even with the hustle and bustle of daily life. Dermalogica uses bio-technology to come up with a Vitamin C Serum that gives you flawless glass-looking complexion. Say goodbye to fine lines, wrinkles, hyperpigmentation, and dullness.
Pros:
Has technology that puts together lactic acid and an ultra-stable vitamin C complex that results in beautiful smooth skin

Gently exfoliates your skin and reduces dark spots with its vegan peptide and AHA elements

Made of ingredients that are power-packed: Chia Seed Oil and Sophora Japonica Flower Extract rich in antioxidants, Vitamin C Complex that gets rid of wrinkles, and Lactic Acid that addresses hyperpigmentation

Cruelty-free, vegan, and free from chemicals such as paraben, sulfate, phthalate, and synthetic fragrances
Cons:
May take longer to be absorbed by the skin

May make skin more sensitive to sunlight and other elements
Is it worth the price?
The Dermalogica Age Smart BioLumin-C Serum is worth every penny because it's a serum packed with a multitude of benefits. With just one serum, you get wrinkle-free, spotless, and youthful-looking skin.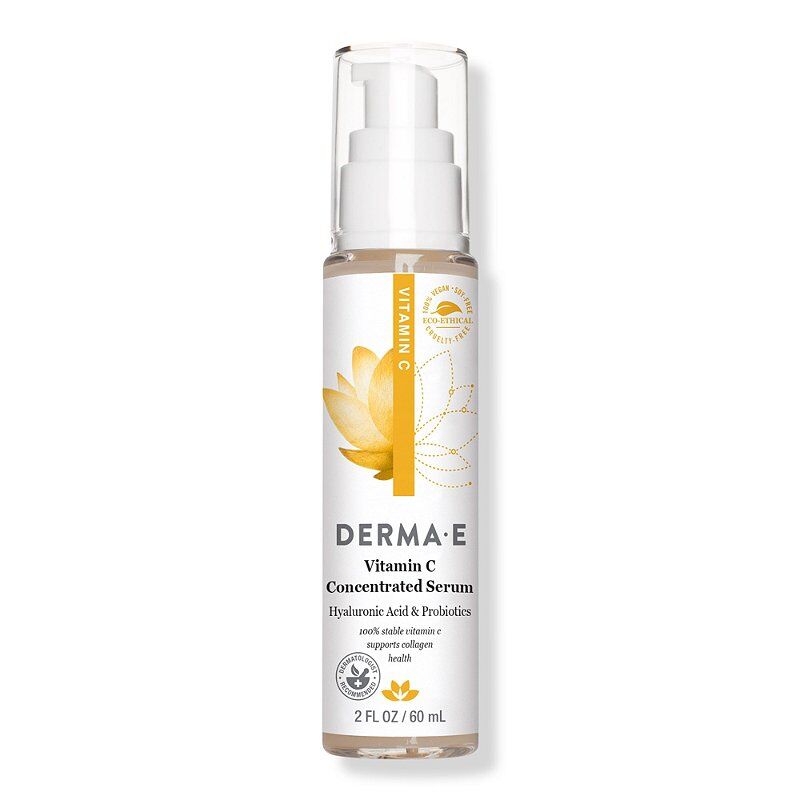 The Derma E Vitamin C Concentrated Serum works wonders. Thanks to its highly concentrated and potent formula, you get an antioxidant-rich serum that gives your skin a radiant glow while protecting it from harmful elements such as the sun's UV rays, dust, and dirt. One thing Derma E can brag about this serum is that it's highly moisturizing and envelopes your skin with the hydration it needs. If you have dull and dry skin, this serum is the answer to your skin care prayers.
Pros:
Packed with a stabilized form of Vitamin C that's responsible for glowing skin

Makes your skin look young and moisturizes it

Vegan, cruelty-free, and free from GMOs, gluten, or soy

Has an easy-to-control pump for getting the serum
Cons:
May be too gentle for mature skin aged 50 and up
Is it worth your money?
For a tiny bottle, the Derma E Vitamin C Concentrated Serum brings a lot of skin care benefits. It's definitely a must-try especially if your issue is dull and dry skin. You get a bang for your buck and may even consider this your best serum for derma roller use.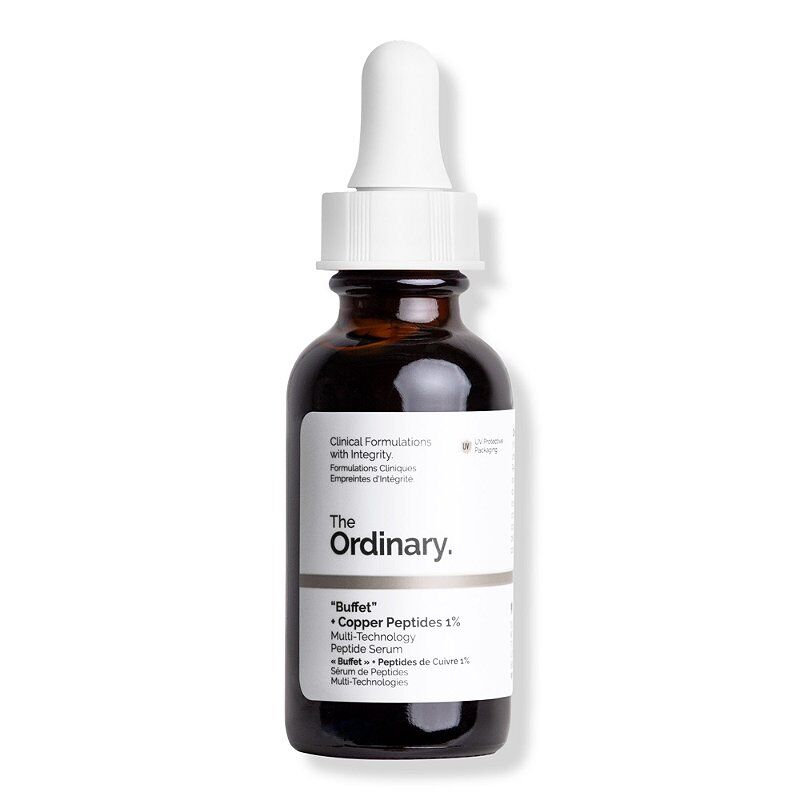 Is aging taking a toll on your skin? "Buffet" from The Ordinary will bring back the young and beautiful you! This power-packed serum treats the different signs of aging all at once. Comprehensively studied by The Ordinary, this power serum has five major peptide complexes that work together in bringing firmness to your skin. With constant use, your skin will look youthful in no time!
Pros:
Has major peptide complexes that fight skin aging: MatriMatrixyl 3000 reduces skin inflammation, Matrixyl synthe'6 stimulates the production of collagen, Argirelox reduces muscle contraction, SYN-AKE targets expression lines, and Relistase helps skin tight and elastic

Gets rid of visible signs of aging such as wrinkles, folds, and fine lines

Cruelty-free and vegan

Has no gluten, nuts, alcohol, parabens, silicone, and sulfates content
Cons:
May cause skin reactivity or redness to some
Is it worth your money?
If you're looking for a solution to your lines and wrinkles that seem to get more visible each day, The Ordinary "Buffet" is your best bet. This serum does so much and the best part is that you won't have to empty your wallet just to get this. It's an easy and affordable solution that may be considered the best serum for derma roller use that answers skin aging problems.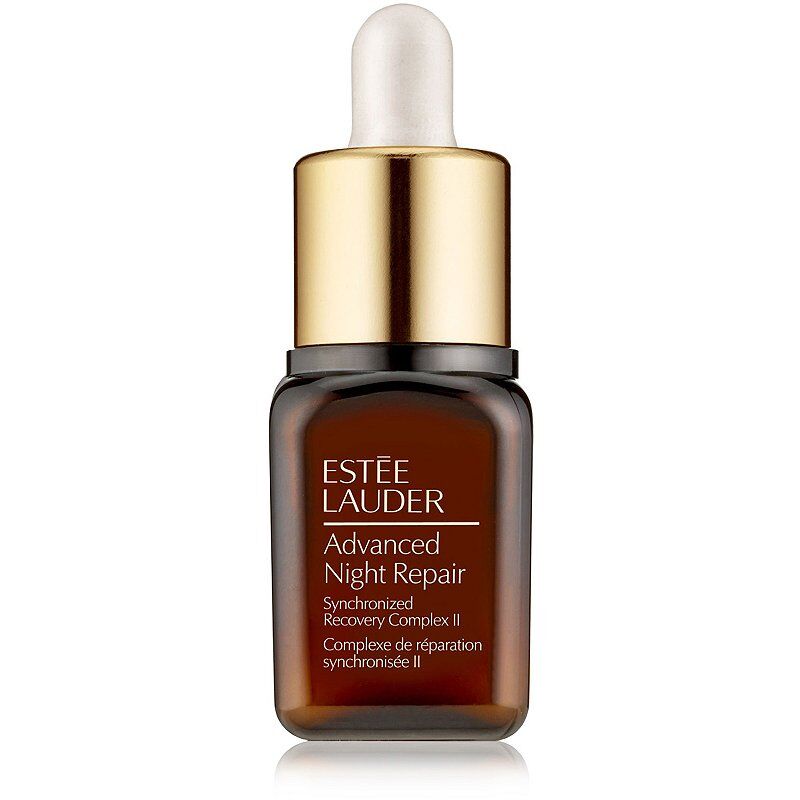 Want to achieve radiant and youthful-looking skin? Add this serum to your nighttime skin care routine. This product from the established beauty brand Estée Lauder is effective in many ways. Thanks to its exclusive ChronoluxCB technology, it minimizes the visible effects of skin aging, gives your skin radiance and glow, and intensely hydrates. It's a powerful all-in-one serum!
Pros:
Uses ChronoluxCB technology that's exclusive to Estée Lauder

Made of effective and powerful key ingredients such as antioxidants and hyaluronic acid that serves as a moisture magnet

Great for addressing skin aging problems such as wrinkles and lines

Gives you smoother, radiant, hydrated, and even-toned skin

Oil-free and fragrance-free

Won't clog pores
Cons:
May work best for younger skin
Is it worth your money?
The Estée Lauder Advanced Night Repair Synchronized Recovery Complex II lives to its hype. It has powerful ingredients that are known in the beauty world to bring beautiful skin. Its exclusive technology explains its price. You will be amazed by the skin care benefits you will reap with this potent serum.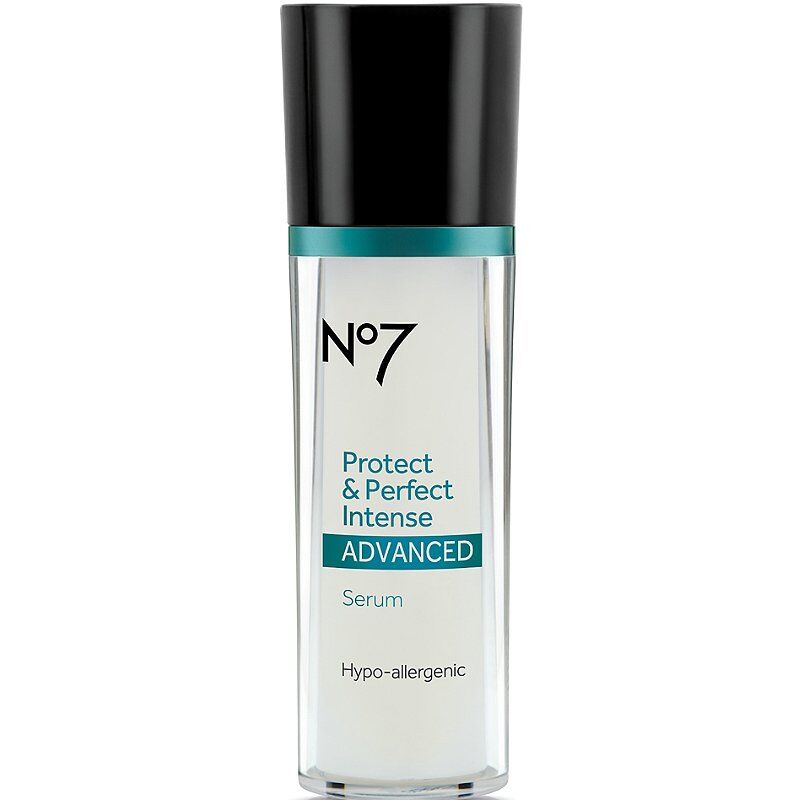 Another great post dermarolling product perfect for supercharging your skin is this No7 serum. Making use of Protect & Perfect Intense Advanced Serum technology, this serum is clinically tested to give your skin anti-aging results. No7 combines the powerful Matrixyl peptide and antioxidant complex to keep your skin's youth locked. Look and feel younger in just a couple of weeks.
Pros:
Uses Protect & Perfect Intense Advanced Serum technology to bring great results

Fights skin aging signs and at the same time protects your skin from future lines and wrinkles

Has antioxidant properties that takes care of free radicals

Absorbed by skin easily and penetrates deep

Gives your skin a youthful glow
Cons:
May cause spot breakouts to some skin types
Is it worth your money?
This serum is great for battling wrinkles and lines that show as you age. With this product, you can treat your aging woes and protect your skin without having to spend so much. Get a youthful glow with constant use of this proven and tested serum.
Wrap up
Derma rollers help you achieve your skin care goals without having to empty your bank account. However, derma rollers can't do the job alone. It needs an equally powerful partner to help bring out your skin's best.
There are a lot of serums from various brands so some may find picking the best serum for derma roller use a huge dilemma. Each serum gives a different effect because of the ingredients and technology that comprise it.
To ensure that you get the right one, the best thing to do is to check the state of your skin and keep your skin care goals in mind. Certain ingredients address certain skin care issues so it's recommended to know which ones you need.
In every beauty product, the golden rule applies: what works for others may not work for you. It's important to be cautious and open-minded with the products you use and results you get. There's exactly no best serum for derma roller use that applies to everyone; only the best serum for derma roller use for you.
If you liked this post read on for our related posts below. Or, save this post for later and PIN it on your Pinterest! Cheers!