This post contains affiliate links, meaning, at no additional cost to you, I may earn a commission if you make a purchase after clicking through my links. Please read my disclosure for more info.
What You Need to Know About Your Facial Epilator for Removing Hair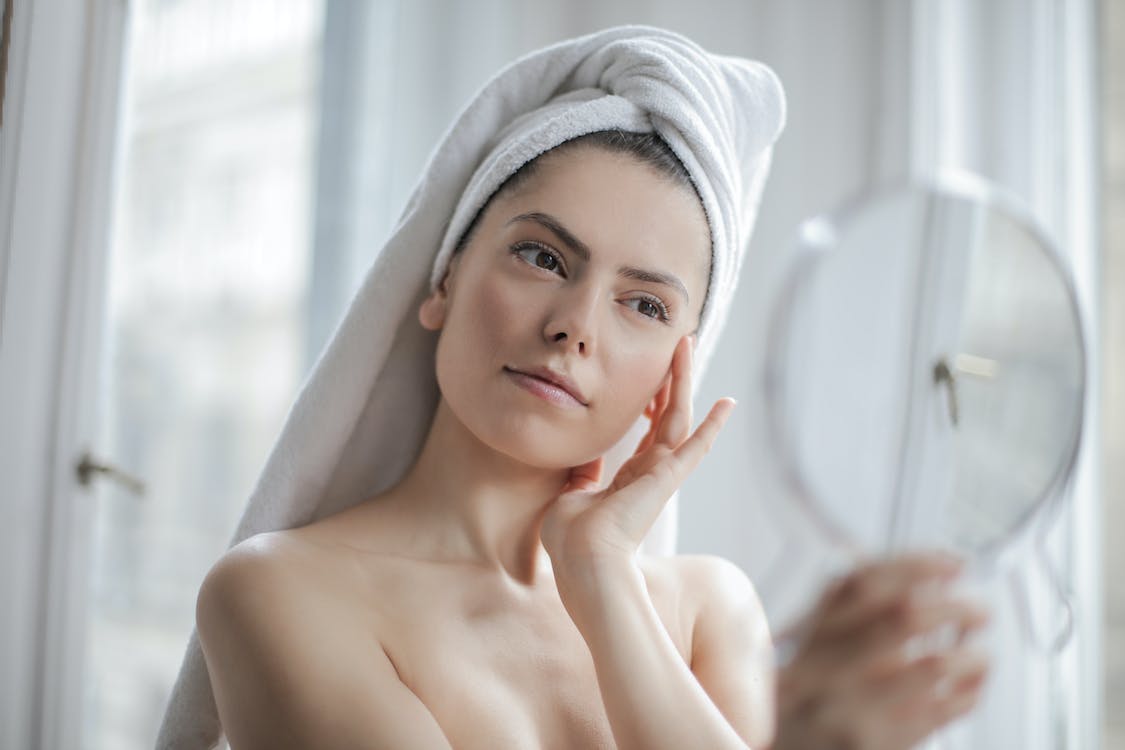 Unwanted facial hair can be bothersome but with the use of a facial epilator, worrying about it will be a thing of the past.
Having facial hair is completely natural, even for ladies. However, some prefer to get rid of their facial hair especially if they have greater hair growth than others. Removing facial hair is a breeze nowadays with technology upping the hair removal game. There are a lot of treatments available to keep some of your facial areas hairless. You can even do it yourself at the comfort of your own home!
Among the myriad of hair removal techniques, one effective way and probably the most misunderstood is epilation. If you're new to this term, epilation involves removing hair from its root with the use of a device called a facial epilator.
Because of beauty myths surrounding this technique, people tend to avoid. It turns out to be their loss because epilation is a very effective way to get rid of hair – and it lasts long too!
Read on to know the 411 on facial epilators for removing hair and let us guide you in picking the right facial epilator for you.
What is a facial epilator?
A facial epilator is the magic wand used in making your facial hairless dream come true. It's the electronic device that makes epilation possible.
What is epilation? In a nutshell, epilation is a method that removes each hair strand right from its root. You can say it is similar to waxing, only that it doesn't pull your skin and you use a facial epilator instead of cold or hot wax.
A facial epilator is usually a rotating wheel that consists of multiple tweezers in-charge of pulling out hair strands directly from the follicle as you move it across your skin. The number of tweezers varies from device with some having as many as 72 tiny tweezers.
The best facial epilator in the market can grab tiny and fine hairs that other hair removal techniques can't. Since hair is grabbed right from its root, you get smooth hairless skin that lasts up to four weeks.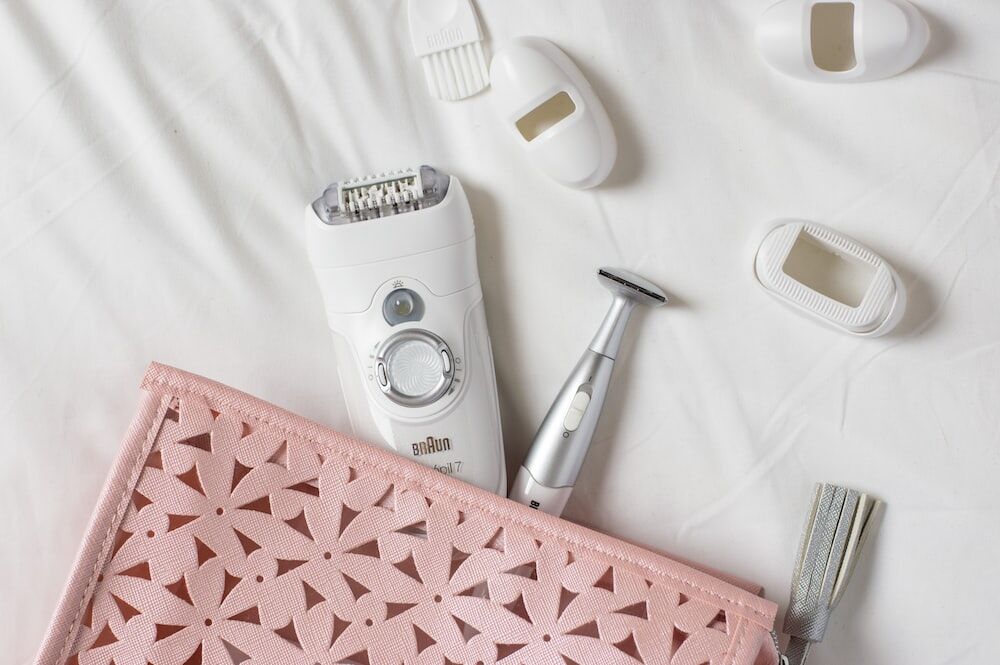 A common misconception about using a facial epilator is that it is painful. While it is true that it may be painful, the discomfort depends on your pain threshold. After all, most, if not all, hair removal methods can get uncomfortable especially when your goal is to be free of hair for a long time as it requires hairs to be plucked and not simply trimmed.
Using a facial epilator covers more area and saves time compared to tweezing and plucking. It isn't harsh on your skin unlike waxing that requires skin to be pulled. You get less rashes, cuts, and nicks compared to shaving that leaves you bumps, scars, and marks.
It's safe to say that it is an alternative to professional skin care treatments that you can do yourself while at home.
Dermaplaning vs. Epilator
Are you a beauty enthusiast? You may have heard of the beauty treatment called dermaplaning. Dermaplaning is a method that makes use of a scalpel to remove the top layer of your skin composed of dead skin cells and vellus hair or also known as peach fuzz.
This hair removal process involves physical exfoliation. Beauty professionals have begun incorporating this as an add-on to the beauty treatments they offer. It's a professional alternative to lasers, wax, and tweezers.
The question now is: how does it fare compared to using a facial epilator? Let's take a look.
Pain
Dermaplaning uses a scalpel to gently remove layers of skin and hair, whereas for epilation, you use a face epilator to do the trick. In terms of pain, dermaplaning is painless. If anything, it just gives slight discomfort that is manageable. Epilation, on the other hand, may cause pain when hair is grabbed and pulled out.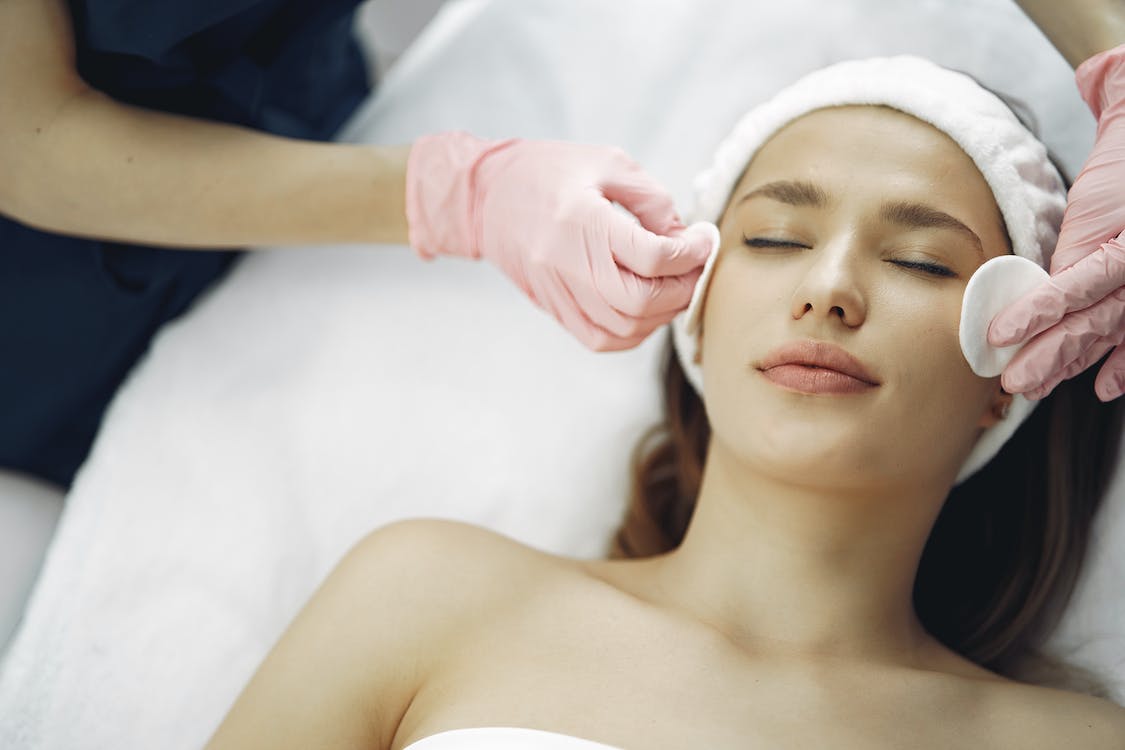 Effectiveness
Aside from pain, how long you are left hairless differs between the two. Since dermaplaning is just removing layers, results may not last long. Hair may start to show in a week or two, sometimes days, depending on the rate of your hair growth. When you use a facial epilator, though, you are guaranteed weeks of no hair as you get rid of roots.
Where can you use epilators on your body?
Epilators are not just for your face and neck. In fact, you can use your epilator in removing hair in different areas of your body such as legs, arms, and even intimate areas like your underarms and pubic area.
The thing is, you cannot use the same epilator in all areas of your body. Epilators come in different varieties and are made specially for certain parts of the body. There are body epilators best for legs, arms, and other areas with hair. These are made to remove thick hairs in these areas.
For areas such as your face and neck which are considered the most sensitive, a facial epilator is the most recommended. Facial epilators are built to get soft and fine hairs in these areas with tiny tweezers. In addition, these are less harsh compared to body epilators.
Before getting yourself an epilator, you should first take into consideration which parts you want to focus on so you can get the right one for you.
How do you use an epilator for your face?
Compared to the other hair in your body, facial hair is finer, thus, requires gentleness in handling. Using an ordinary epilator might not be a good idea and may cause more harm than good. Before using an epilator, make sure that it's a face epilator to get the best results.
When is the best time to use your face epilator? At night when you're about to hit the hay. After a session with a face epilator, some people may have redness and skin irritation, especially when it's the first time. It's best to use it when you have no other plans for the day but rest.
Before using your epilator, prepare your skin. With a clean blank canvas is the perfect way to start your epilation session. Wash your face with mild soap and dry it thoroughly by patting it gently using a clean towel.
Once your face is ready, turn on your face epilator and set your preferred speed. Face epilators usually have adjustable speeds so you can pick the right one for your skin. If you're new to this method, start with a slow speed first.
Put your epilator over the area of your face with facial hair and gently move it with a gliding motion over the area in the opposite direction of hair growth. Apply these steps to each of the concerned areas until you're satisfied with the results.
Turn off your face epilator and take off the head. Once off, rinse it with warm water to remove the gathered hair. Air dry it on a clean towel.
Do you notice red spots on your face after your session? Fret not. This redness will be gone in a few hours and you'll see smooth hairless skin in no time!
Where to buy a facial epilator?
Epilators, may it be body or face types, can be bought almost anywhere. This hot item is available in your favorite go-to beauty store or even online.
You can find a lot of trusted brands in the beauty industry offering their own version of epilators. With all these choices, there is an epilator for all needs and skin types.
What are the best facial hair epilators?
Just like any other gadget or beauty product, the best depends on your preference and skin type. What works for you may not work for everyone else. It's good to take note of recommendations but always consider yourself when you purchase your own device.
There are a lot of factors that make a great epilator. Before getting your own, go over these elements to look for in a face epilator.
Shape
Facial epilators usually have the same shape with slight differences. In picking a device, get one that is easy to hold and move around. It should be built to easily maneuver the contours of your face.
Type
Epilators come in three types: spring type, rotating discs, and tweezers. Each type has its own benefits. The most common one are the tweezers which are considered the modern version of the first two. Beauty enthusiasts consider the tweezers type the most effective and least painful.
Speed
Most face epilators have an adjustable speed feature which is great as you can choose a speed based on your preference and need. A high speed may cause irritation on sensitive skin. On the other hand, a low speed may not give the best results. Monitoring your speed and how your skin is reacting to it is key in yielding great results.
Portability
One thing to consider in an epilator is how it's compact and easy to carry around. A bulky epilator with cords may be too heavy to handle especially when you take longer time to remove hair. A compact and lightweight epilator is the perfect device you should get.
Number of Tweezers
The number of tweezers in a face epilator differ from one device to another. Get a device with a small tweezer count if you don't have much hair to remove. If you have more hair than the usual, get one with a higher count.
10 Best Facial Epilators for Removing Hair
There are a lot of great facial epilators in the market but there are ones that really stand out among the rest. Here is our round-up of our 10 best facial epilators for removing hair.
This deluxe beauty set from Braun is perfect for removing hair from head to toe. Braun is a solid name in the hair removal industry so it's no surprise that its products make it to everyone's best list. This beauty set is multifunctional and works more than just as an epilator. It can exfoliate, epilate, and cleanse. With the new SensoSmart technology, epilation becomes more effective. If you're looking for something to use for your entire body, this device is your best shot.
Pros:
SensoSmart technology applies less pressure to the skin

has 25% more tweezers and a 5% wider head compared to other items in the market

comes with a facial brush to cleanse and exfoliate skin

MicroGrip tweezer technology pulls out short hair that waxing can't

cordless and easy to carry

can be used up to 50 minutes

waterproof and can be used while in the shower

built to last for 7 years
Cons:
may not work well with thick hair
Is it worth the price?
The Braun Epilator for Women 9-985 is definitely a bang for your buck as it lets you exfoliate, epilate, and cleanse. It's additional accessories give you an overall beauty treatment that you will surely enjoy. Constant use of this beauty set will leave you with smooth, flawless, and hairless skin.
Have unwanted hair on your face that you want to get rid of but have low tolerance to pain? The Facial Hair Remover by EKR can help you! Not everyone has the same pain threshold and some are more sensitive than others. This face epilator is the best choice for those who can't tolerate much pain. This painless hair remover takes out fine hair on your cheeks, chin, and lips. The device looks even pretty too!
Pros:
painless compared to other facial epilators

hypoallergenic blades can take care of sensitive skin

comes in a feminine design that looks like a lipstick

compact and lightweight
Cons:
need to remove battery before washing the device

may not work well with long hair
Is it worth the price?
This device is worth spending your money on especially if you just want to focus on addressing your facial hair woes. It gets the work done and leaves you with smooth skin after use. This face epilator is also very aesthetic and can fit in your beauty pouch.
The Homech Facial Hair Remover is the right device for ladies looking for a no-fuss hair epilator. This really simple device is easy to use and yields great results when it comes to taking care of peach fuzz and other facial hair. It's great for a quick hair removal session and can be your buddy for your regular epilating session during your daily bath routine.
Pros:
dual circle blade covers great surface area for quick but effective hair removal

glides smoothly across your skin

can be easily cleaned under running water

made of IPX6 waterproof stainless steel

may be used in wet conditions such as during a shower

USB interface supports charging through a power bank or any USB power device
Cons:
may not work well with thick and stubborn hair
Is it worth the price?
This facial epilator by Homech is worth giving a try in removing peach fuzz and fine hair on your face. Easy to handle, this device moves smoothly across your skin and is great for removing tiny facial hair that bothers you.
Finishing Touch created this hair removal device as an answer to the plea of women who want an instant fix to undesired facial hair. This beautiful device plated in 18K gold is not only aesthetically pleasing but it also gives you the smooth and hairless skin you want to achieve. The secret that makes beauty enthusiasts love this device is its Butterfly Technology that uses a spinning head to microscopically remove hair.
Pros:
Butterfly Technology involves a spinning head that microscopically pulls out hair from its root

18K gold-plated and comes in a nice rose gold color

fits well in your hand and easy to maneuver

gentle and can be used everyday

good for sensitive skin and skin types prone to allergies

has a built-in light
Cons:
may not work well with thick and stubborn hair

doesn't have a built-in battery and requires an AA Battery
Is it worth the price?
One device to consider for your facial hair dilemma is this Finishing Touch hair remover. Living up to its brand name, this device serves as a finishing touch to your skin as it takes care of facial hair to leave your skin smooth to touch.
As an established brand, Braun has a lot of great hair epilators to offer to the market. Its Silk-epil 3 3-270 is equally amazing as its other hair removal products. This epilator is user-friendly with its easy to use build. With its tweezer count of 20, it successfully removes strands and leaves your skin hairless for weeks. The great thing about it is it has two speed settings to choose from so you can adjust to your liking.
Pros:
easy to use and straightforward

Smart light shows and helps remove very fine hair

has a 20-tweezer count that effectively removes hair

adjustable speed feature that fits your need and preference

comes with free accessories: shaver head, trimmer cap, and massag cap
Cons:
may be harsh to some skin types that are very sensitive
Is it worth the price?
With its straightforward design and effectiveness, this device is recommended for first-timers and epilation regulars alike. It's hard not to swear by this facial and body epilator because it is worth every penny and gives you great and satisfying results.
Is great coverage what you want for your epilator? The Watolt 4-in-1 Hair Epilator is a device you should look at buying. With 4 different heads, you can use this epilator to remove hair on your face and on the other parts of your body. Not only do you get an epilator but you also have a shaver and razor heads. Women with different skin types can enjoy this too as it is hypoallergenic and has UV sterilized heads. You get hairless skin on your face and all over your body with constant use of this epilator.
Pros:
comes with 4 heads including an epilator, razor, shaver, and foot buffer that can be used in different parts of the body

heads are easy to change

UV sterilized heads make it hypoallergenic

great for all types of skin

has long-lasting results

lightweight and handy
Cons:
may be hard to angle in some areas of your face because of its wide head
Is it worth the price?
One of the best choices out there is this 4-in-1 device by Watolt. Get more than what you pay for because with just one device, you get 4 heads that can be used on different parts of your body. With this epilator, flaunt hairless skin in every area of your body.
Epilady Hair Removal Epilator Legend 4 claims to be every woman's best friend in terms of hair removal. Rightly so, this device has 31,000 tweezes a minute which gets rid of facial hair and hair on other parts of the body too. It's built to accommodate all types of hair and skin of all colors. It operates on 2 speeds which you can adjust to suit your needs and wants. You can say it truly is our hair removal best friend!
Pros:
quick and effective with 31,000 tweezes a minute

adjustable speed feature that lets you choose from 2 options

easy to grip with its rubber and non-slip hold

can be used in different areas of the body

great for all skin and hair types

compact and portable

battery lasts up to 60 minutes
Cons:
may be considered not versatile for those who prefer shaving or trimming other areas
Is it worth the price?
Legend 4 of the proven and tested brand Epilady lives up to the hype because it gives you all the results you are looking for – hairless and silky smooth skin that is soft to touch. You won't break your bank but will still get wonderful results that you can get at professional skin care clinics.
This 2-in-1 remover by VG VoGcrest lets you multitask as it can be used as an eyebrow trimmer, nose hair trimmer, facial epilator, and even body epilator. By gently moving it in circular motion, you will remove fine hair and peach fuzz in different areas of your skin. What do you get? Flawless skin with no hair in sight!
Pros:
can be used in different areas of the body

gets fine hair

great for skin prone to bumps and chicken skin

easy to clean

built-in LED light to help see hair in every curve of your body

USB charging
Cons:
may not work well with thick and stubborn hair
Is it worth the price?
This device by VG VoGcrest is a good investment because it is multifunctional. Its use is not only limited to your face, but you can use it in different parts of your body as well. What more can you ask for in an epilator?
This facial epilator by Kingwell is a small device built to make a big impact on your skin removal journey. Double rotating blades give your skin an instant, effective, and painless hair removal experience that you will surely love. Because it has stainless steel blades, redness and skin irritation will less likely occur. You will get smooth skin just by using this compact but powerful device.
Pros:
double rotating blades give an instant, effective, and painless experience

stainless steel blades and protecting net prevents redness and skin irritation

has a free extra replacement head

comes with a free storage case

washable and detachable blade head is easy to clean

compact and portable
Cons:
doesn't have a built-in battery and requires an AA Battery
Is it worth the price?
For such a compact device, you get so many benefits with this Kingswell epilator. It has a great system that gets the work done and freebies that include an extra replacement head and a storage case.
Another gem by Braun is this Silk-epil 7 7-880 Epilator. Considered as the world's first smart epilator, its SensoSmart technology lets you know how to do your epilation properly. A red light appears when you exert too much pressure in your skin which might negatively affect your epilation process. Aside from being a facial epilator, this device can also be a bikini trimmer and shaver in other areas just by changing its head. Its pivoting head lets you secure places in hard to reach angles such as knees and underarms.
Pros:
SensoSmart technology to guide you during epilation

Smartlight reveals fine hair

pivoting head touches hard-to-reach places

can be used in wet conditions such as during a shower

comes with 7 extras that include a shaver, trimmer cap for sensitive areas, skin contact cap, facial cap, sensitive cap, and pouch

takes care of different parts of the body using the different heads
Cons:
uses a two-pin plug for charging
Is it worth the price?
Something you should splurge on when you have extra money is the Braun Epilator for Women, Silk-epil 7 7-880. Just like all the other epilators from this brand, this model gives you so much, even more for what you are paying for. It's multifunctional and you can use it in more ways than one to achieve that flawless skin you aspire to have.
Conclusion
There are countless ways to achieve flawless, smooth, and hairless skin. One of the best methods is epilation. By getting your own facial epilator, you can get rid of the hair on your face that annoys you when you look at the mirror.
There is a wide range of options in the market and finding the right one for you might be a daunting task. There are different features to consider and look at when you purchase your own. Above everything else, always bear in mind your need, preference, and the skin type you have.
The key to picking the perfect facial epilator for you is to know what you want and what you need.
If you liked this post read on for our related posts below. Or, save this post for later and PIN it on your Pinterest! Cheers!